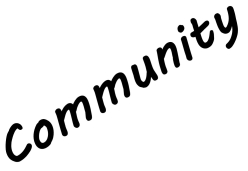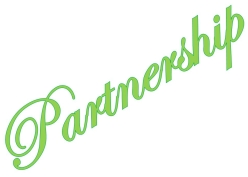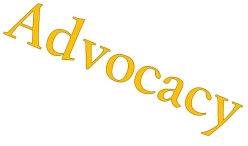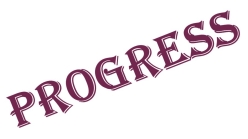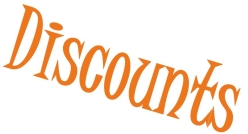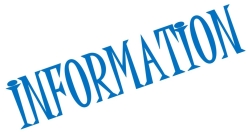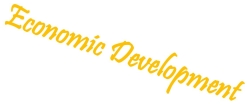 Jameson Rodgers comes to Appling County! The evening of Saturday, November 13th , enjoy a dynamic show from a rising star in country music.
About this event
We are super excited to be hosting this event in rural Georgia. Please find below some additional information about the concert
Please be aware that this is a rain or shine, outdoor event.
Very limited bleacher seating will be available. Please bring your own chair, blanket or be prepared to sit on the grass.
The concert will take place inside the festival grounds. Food vendors, games/rides, hot air balloon tether rides, retail and artisan vendors will be on-site. Please come early and check out what is available.
Saturday festival admission is included in this ticket price.

Free Parking is offered off-site and a shuttle is provided to the festival grounds.
On site parking is $5 per vehicle.
A limited number of VIP parking passes will be sold for $25.

COVID-19 Considerations
Masks are not currently required when attending the outdoor concert, but will be available for purchase at the gate for $1 each. The festival committee will be consulting with the Department of Public Health for updated recommendations closer to the event date.
We will be disinfecting surface areas regularly. Hand sanitizer stations will be located throughout the venue and in restrooms.
Please email chamberdirector@baxley.org with any questions regarding this event.
If Jameson Rodgers has said it once, he has said it a thousand times - it's hard being anything that you are not. And there are a few things that the singer/songwriter from Batesville, Mississippi is definitely not.
He's not one to shine too bright or speak too loudly. He's not the guy that craves the spotlight or vies for too much attention. He's not one to boast and he's not one to brag, and he certainly has never been that guy who thought he deserved any sort of stardom to come his way. But here we are. "God has opened so many doors in my life that have no explanation other than God to me.
The stars that had to align to make all of this happen? It just doesn't happen."Today, as Rodgers finds himself continuing to enjoy the success of his Platinum-certified No. 1 hit "Some Girls" and his follow-up smash "Cold Beer Calling My Name" featuring label mate Luke Combs, the 33-year-old with the long stare and the slight smile finds himself in uncharted territory, a place where his artistry seems to be growing by the second and his authenticity is growing a fanbase of people craving someone to speak their truth in the span of a three minute song. And suddenly, the shy guy that used to stare at him in the mirror is turning into a confident guy starting to believe in himself and his talent.
"It took 1,000 shows and 1,000 songs, but it happened. "Granted, as a kid growing up on the farms and fields of his small hometown, Rodgers tended to keep his head down for the most part, only raising it to snag a stream of baseballs screeching towards him as an aspiring infielder.
While he would play throughout high school and college, he never truly believed in himself and his abilities that others couldn't help but praise. "I was always scared to mess up. I've never admitted that before, but it was true."It's this same, 'not enough' feeling that Rodgers would soon wrestle with as he travelled the 269 miles from his hometown to Music City in 2010, all the time feeling the stares of those who doubted him. And with just ten songs under his belt at the time, some of that doubt was his own.
Nevertheless, Rodgers persevered, knowing that songwriting just might be the outlet this shy kid from small town Mississippi craved. "I realized I could say stuff in a song that I would never be comfortable saying to another person in a sentence." Rodgers laid down his first month of rent on a tiny apartment he found in the Bellevue neighborhood in Nashville, and began to Google open mic nights in an effort to get some much-needed experience under his belt. It was at those open mic nights that he met people like Michael Hardy and Hunter Phelps and Brandon Lay, all who found themselves joining him in the trenches in pursuit of something more than what they had always known.
Soon, he was doing shows for handfuls of people for $200, while off the stage, he would watch others like him vying to become better songwriters, better guitar players, better artists. He started getting asked for co-writes and in 2014, he landed a publishing deal with Combustion Music. The tide began to turn.
Rodgers co-penned Platinum-selling hits for Florida Georgia Line (Top 10 single "Talk You Out of It") and Chris Lane (No. 1 smash "I Don't Know About You"), along with "Camouflage Hat" on Jason Aldean's most recent album 9 and the title track of Luke Bryan's latest release Born Here Live Here Die Here. Luke Combs came a-calling, and in 2019, Rodgers found himself in arenas of screaming fans, barely before he even had his own hit on country radio.
Soon the song that he couldn't get out of his head, the song that others had toyed with but never cut, the song that had given all it could, gave Rodgers his first clear chance at solo stardom. "Some Girls" would go on to be the first of only two solo male debut singles to reach the top of the charts in 2020.And it's "Some Girls" and "Cold Beer Calling My Name" that now serve as the firm foundation for Rodgers' new EP titled In It for the Money, a project partly created in a little cabin just east of Nashville, where Rodgers holed up with some of this favorite songwriters, taking bits and pieces of their collective truths and putting together a project in which a shy guy speaks loud about life and love and lessons learned. "Good Dogs" serves as the macho ode to man's best friend. "When You Think of Mississippi" serves as a nostalgic trip down the dirt roads of Rodgers' life. "Rolling Rock, Rolling Stones" is a song meant to be played on the dingy jukebox in the corner of that dingy bar down your street and "Desert" is meant to be played to soothe the hurting soul. And the title track, well, it proclaims Rodgers' ultimate truth. "I would do this forever, for a just-getting-by salary. It's just something in your heart. It makes you happy. I literally look forward to waking up every day and getting to write a song or play a show. I just can't imagine doing anything else in life."
He suddenly lets a smile sneak out from under his cap. "My purpose that I know right now is that I want to leave the world a better place than I found it. And the best chance I have of doing that is writing and singing songs."
Date and Time
Saturday Nov 13, 2021
8:00 PM - 10:00 PM EST